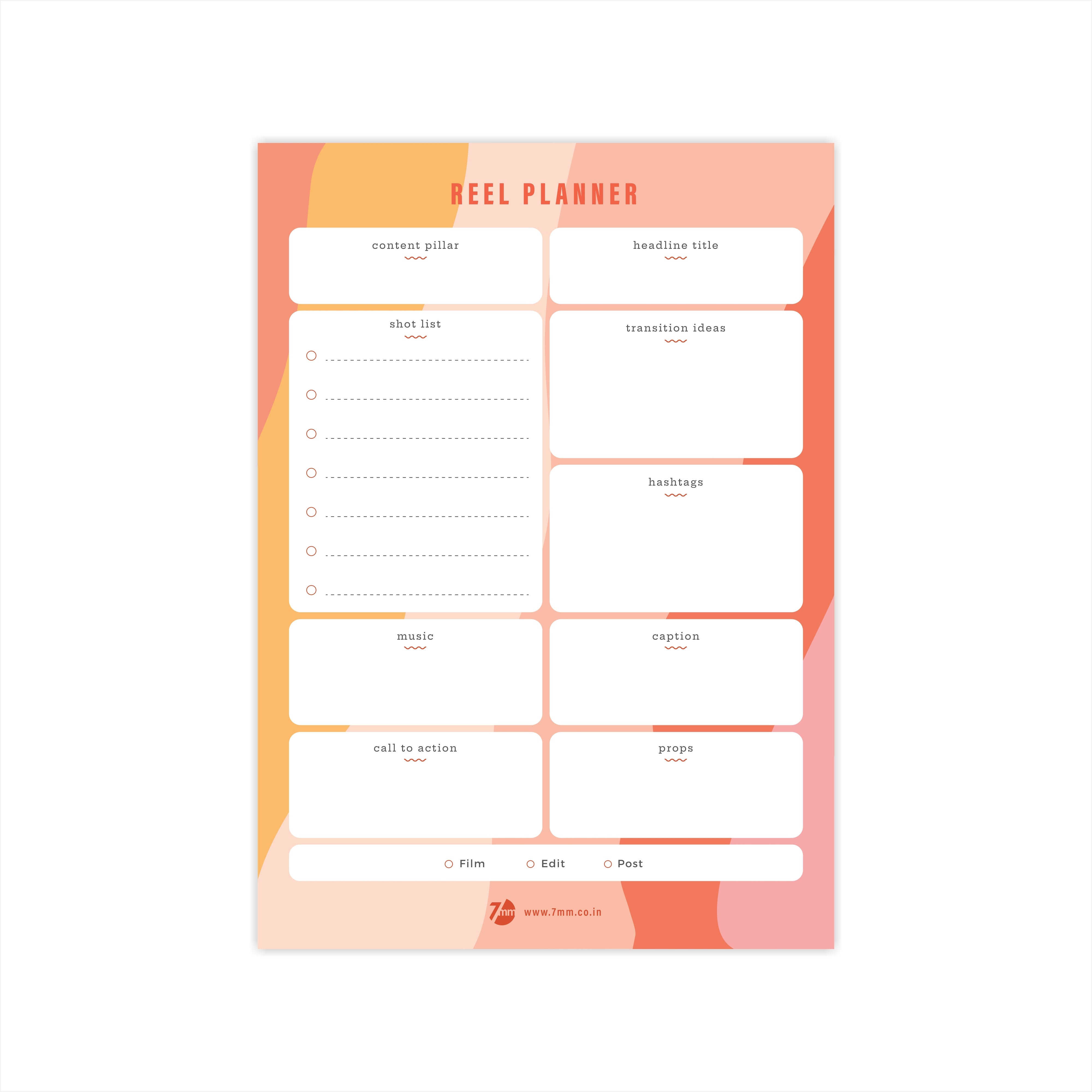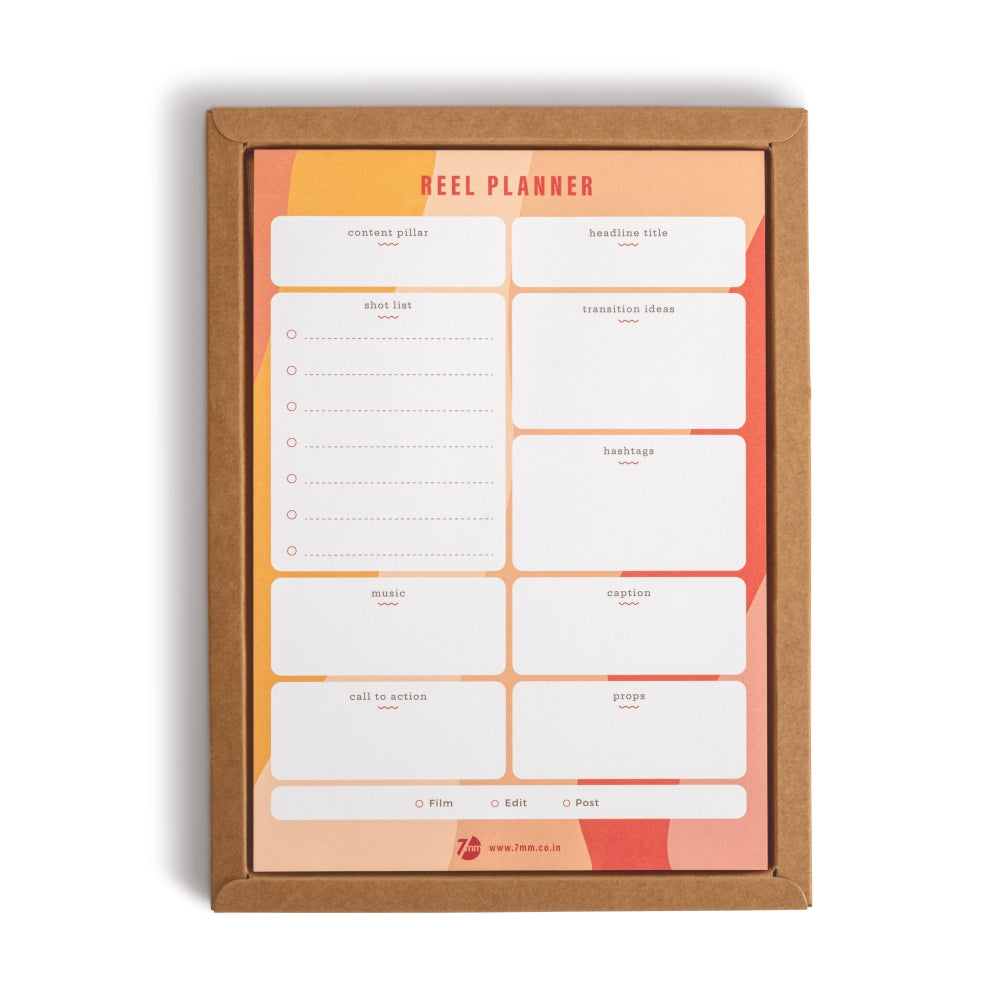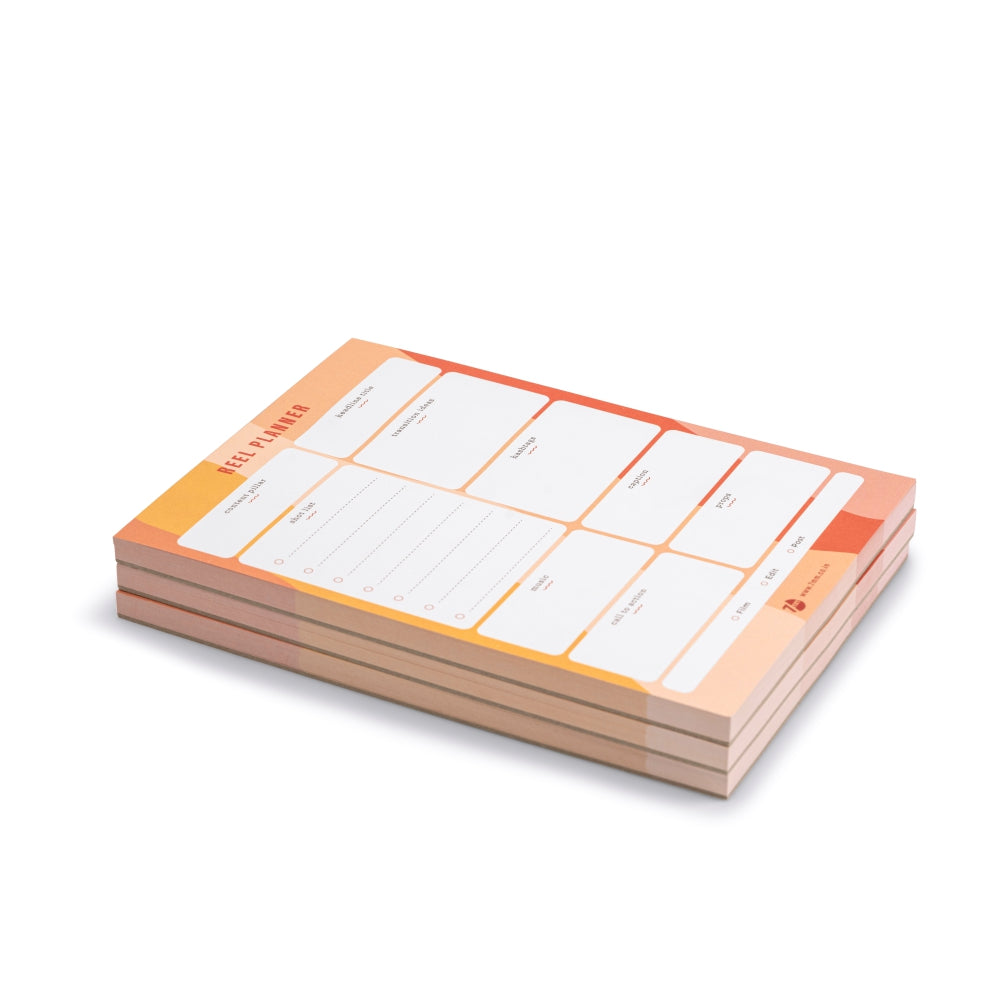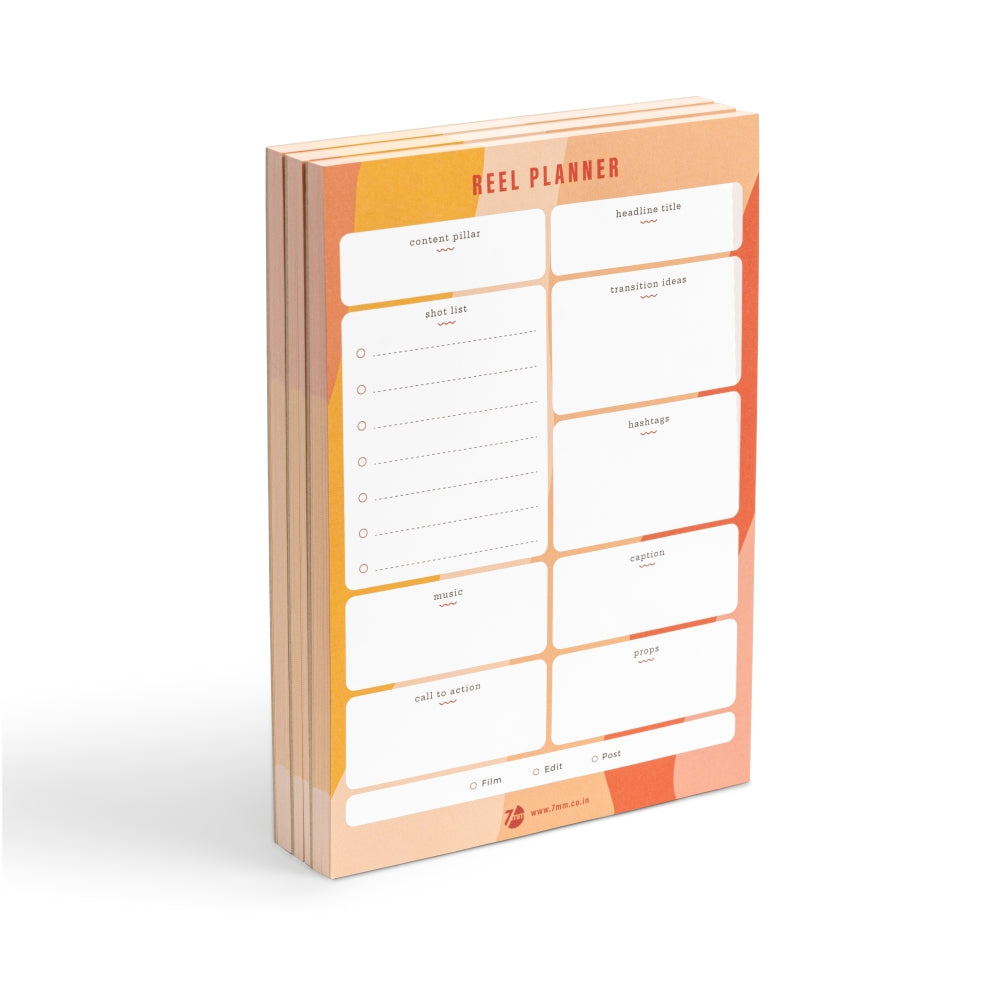 Who knew 30 seconds would take the life out of us, yet give life to our pages.
With the most pushed format on Instagram, we got you covered with the planning and detailing.
Reel planning made so simple, its going to change the way you look at it.
No deviations, just cutting right to the chase and helping you organise your reel planning better.

Shot List? CHECK.
Transitions? CHECK.
Hashtags? CHECK.
Caption? CHECK
Music? CHECK
Our Reel Planner comes with 60 tear off sheets.
Dimensions: 15 x 21 cms
Share