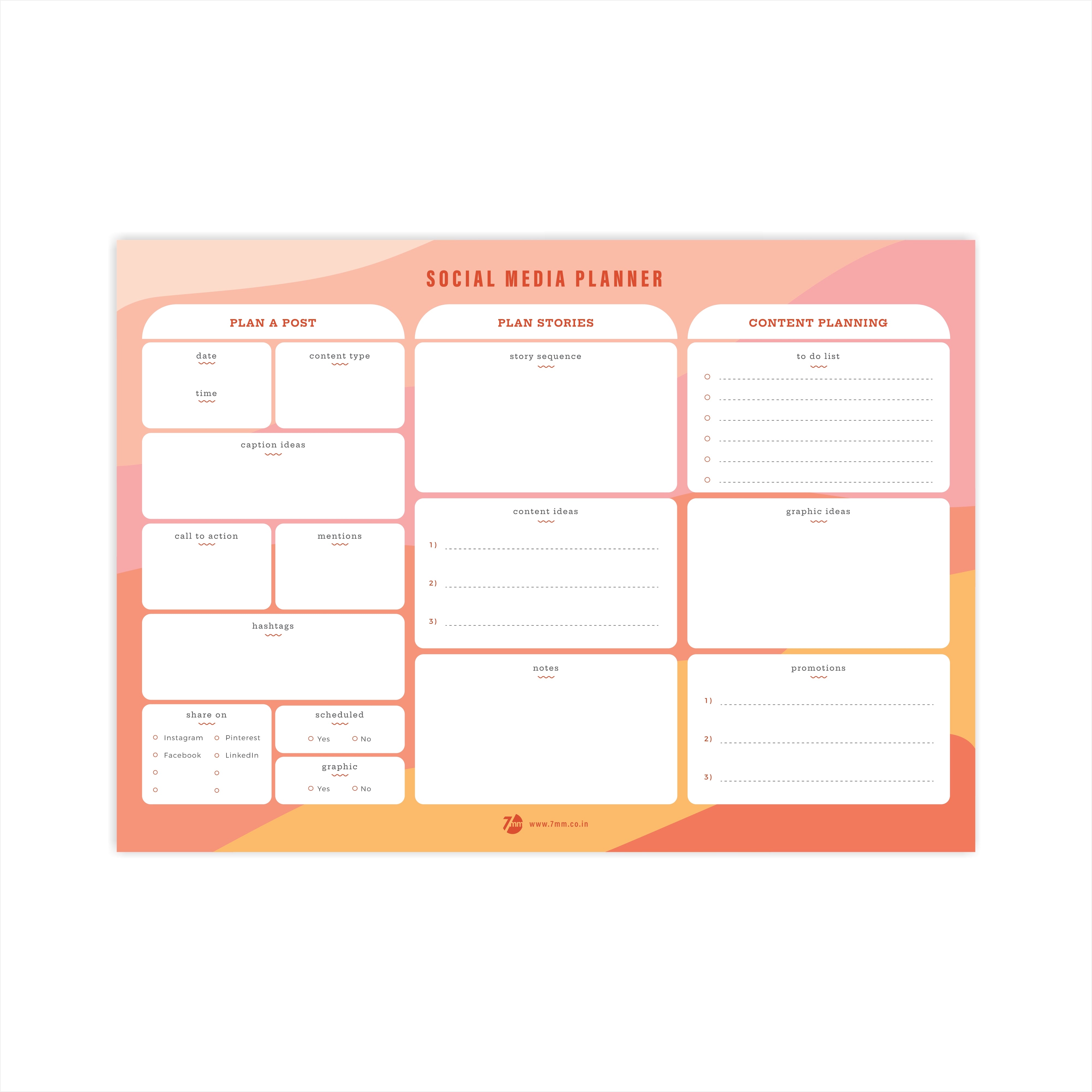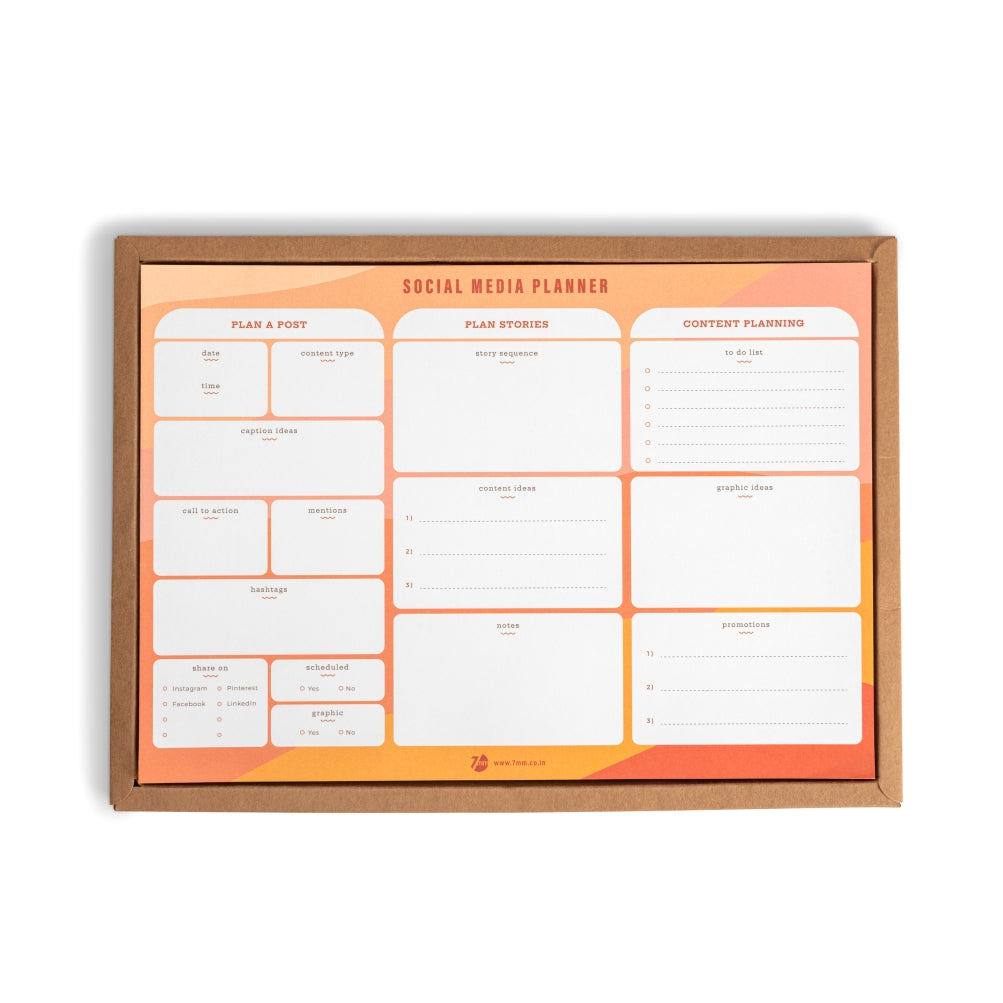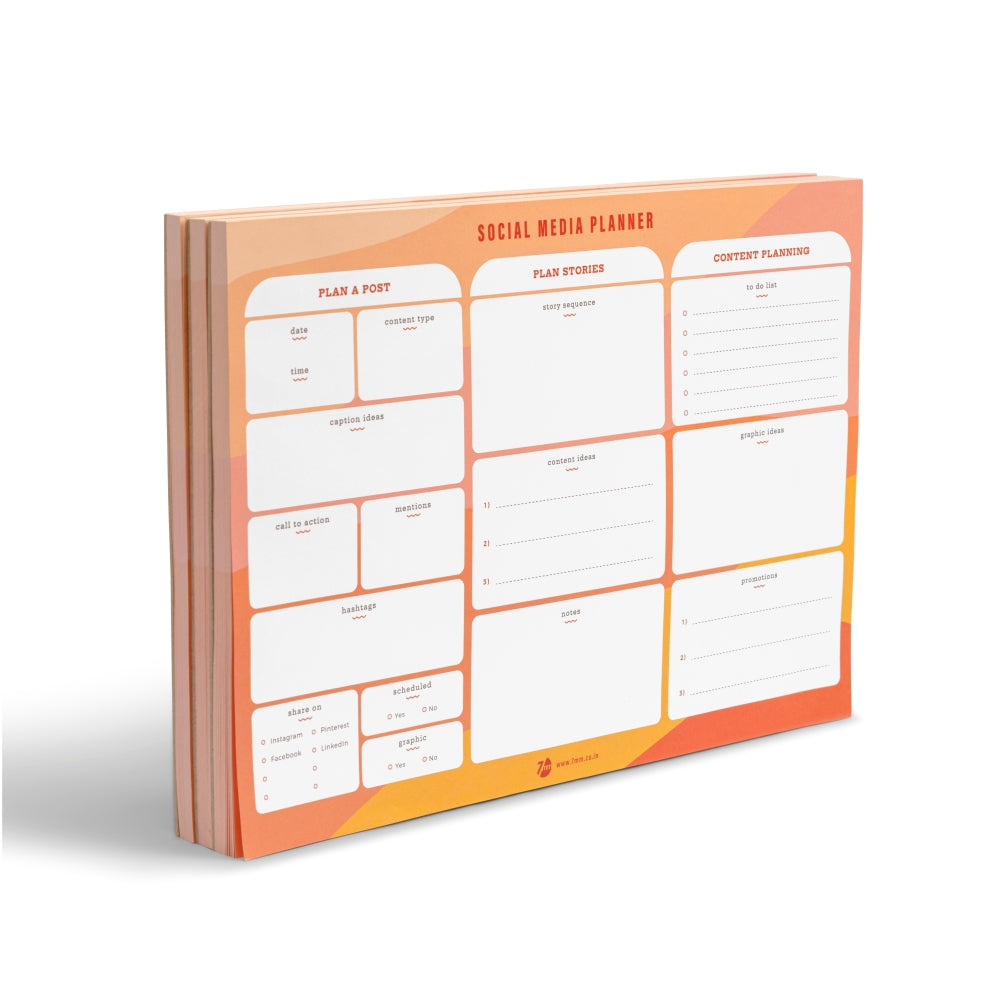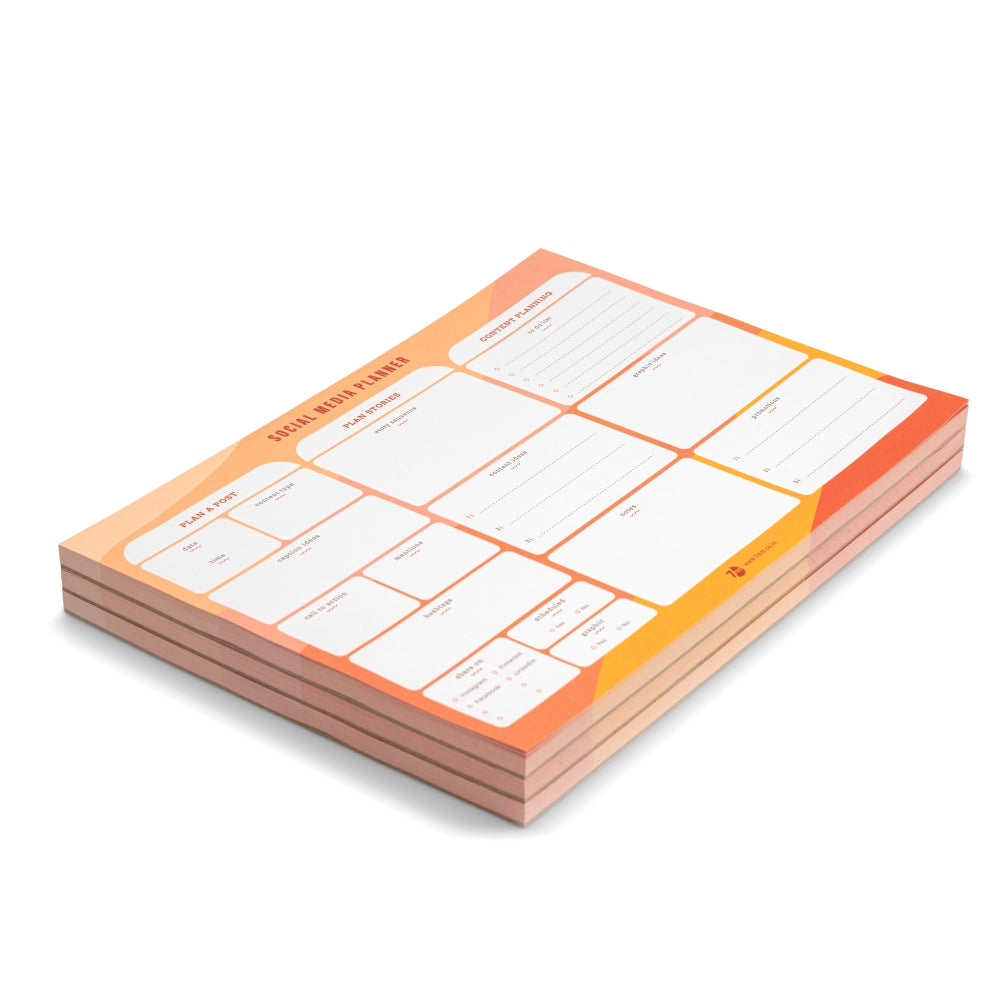 Stop wasting time on last minute planning and barely getting everything together.
This social media planner requires you to plan and keep track of each and every detail from graphics to posts to stories.
So are you ready to become a pro at your social media game?
This planner is your guardian angel, it will guide you through everything!!
Captions? CHECK.
Hastags? CHECK.
Time? CHECK.
Photography? CHECK.
Stories? CHECK.
Graphics? CHECK.
Our Social Media Planner comes with 60 tear off planning sheets for your planning.

Dimensions: 21 x 29.7 cms
Get it between -
Share